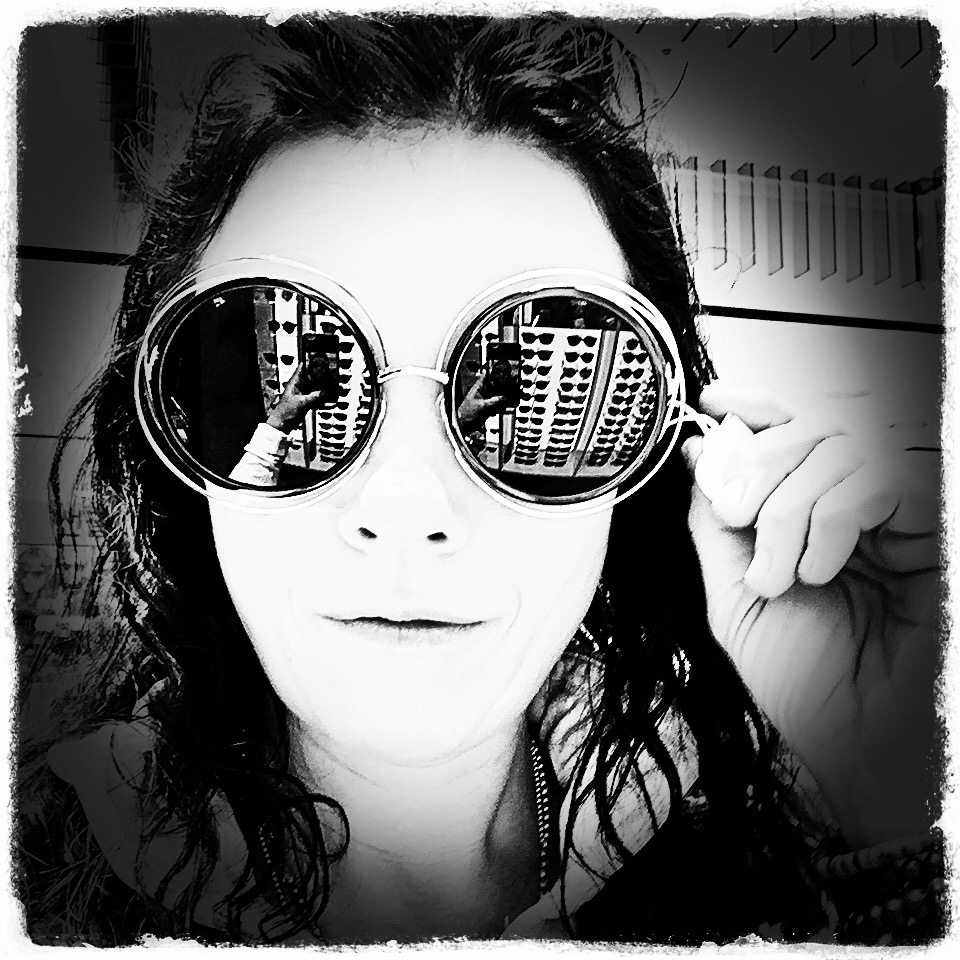 Dear Lovers of Music & Art, 
:: MUSINGS :: 
clever words, furrowed brow 
silent sword far from me now 
western bell only hollow sounds 
the ending of the mourning 
pen dance sideways on the page 
aristocrat stumbles in the maze 
all the while i sit and gaze 
in the opal seaside setting 
stolen calf upon the hill 
cares not that he's standing still 
foxglove cowboy times it well 
he passes me a letter 
moon my mother moon my child 
bathe me in your light a while 
you have felt the river smile 
for everything unfolding 
sticks and stones and hands in sand 
pounding fists upon the land 
dawn brings promise rising grand 
despite this shaking thunder 
                                       Corinne West 

:: NEWS ON THE WESTERN WINDS :: 
I have just returned from the International Folk Alliance Conference in Kansas City, Missouri where in a burst of inspiration and playful magic I connected with a few friends to shoot a casual video. We captured a version of the song 'Audrey Turn The Moon' from the record 'Starlight Highway'.
In late December I journeyed to South East Asia to be in a place where I could not read the street signs. I wanted to step outside of all familiar ground and flight patterns - to write the next record. South East Asia took me by storm. While I did write music, I was wildly inspired by art forms I was not expecting. In Myanmar I wrote music, and designed blankets, and tried desperately to understand what I was eating. In sacred Buddhist caves I wrote melodies and marveled at the deep beauty of a cultural devotion foreign to me, while contemplating the juxtaposition of thousands of reclining statues against the drive of a more upright-poised western civilization.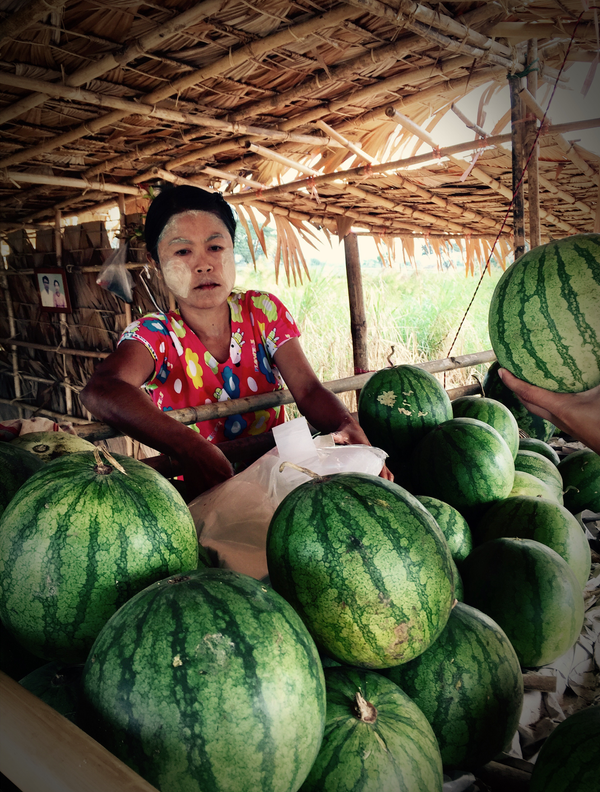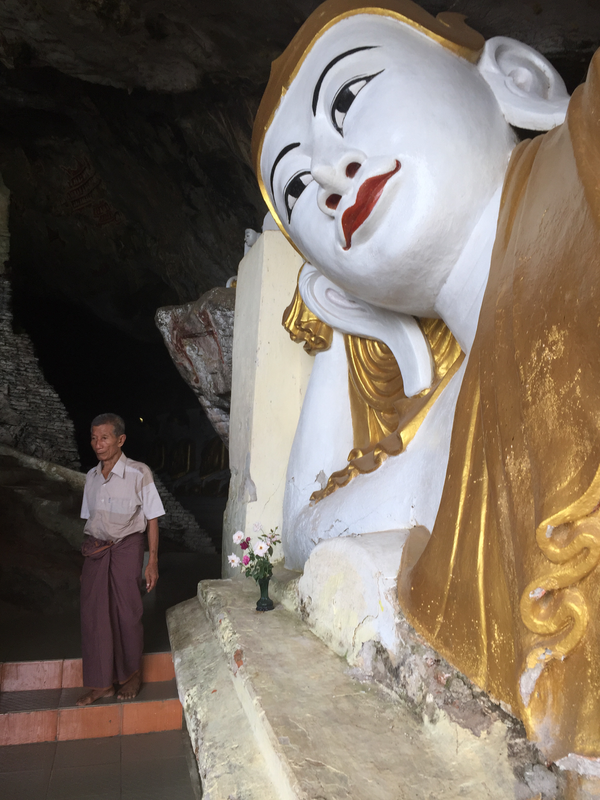 In the end I designed clothing and jewelry which I look forward to sharing with you at shows, and on the website soon. 
I almost forgot, I did design a new sticker while in Thailand that is available on the site. It was inspired by blending my visual art with lyrics to cross pollinate the artforms. It's art. It's now. It's original. It's waiting for you.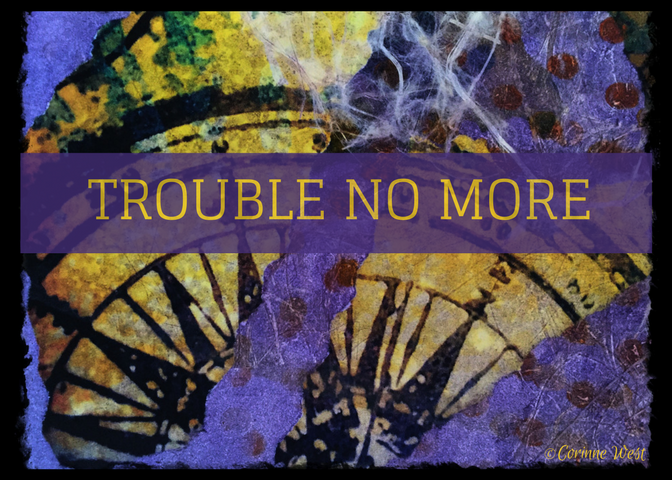 :: SHOWS :: 
The Yew Tree UK Tour - 2017: At the end of April I will be touring once again in the beautiful United Kingdom. This run of performances is in support of a single I am releasing called The Yew Tree. The Yew Tree is a magnificent song written by Brian McNeill of The Battlefield Band. I learned the song in the oral tradition in the High Sierra mountains of California when I was 20, and the words have slayed me in the best of ways for years. Look out for this single release. I am proud to bring a song written in the United Kingdom that I learned in the California mountains as a young woman, back to it's homeland in another incarnation. 
THE YEW TREE TOUR DATES ARE HERE - I will be bringing the lovely Dirje Childs out on this tour. Join us for a show or two.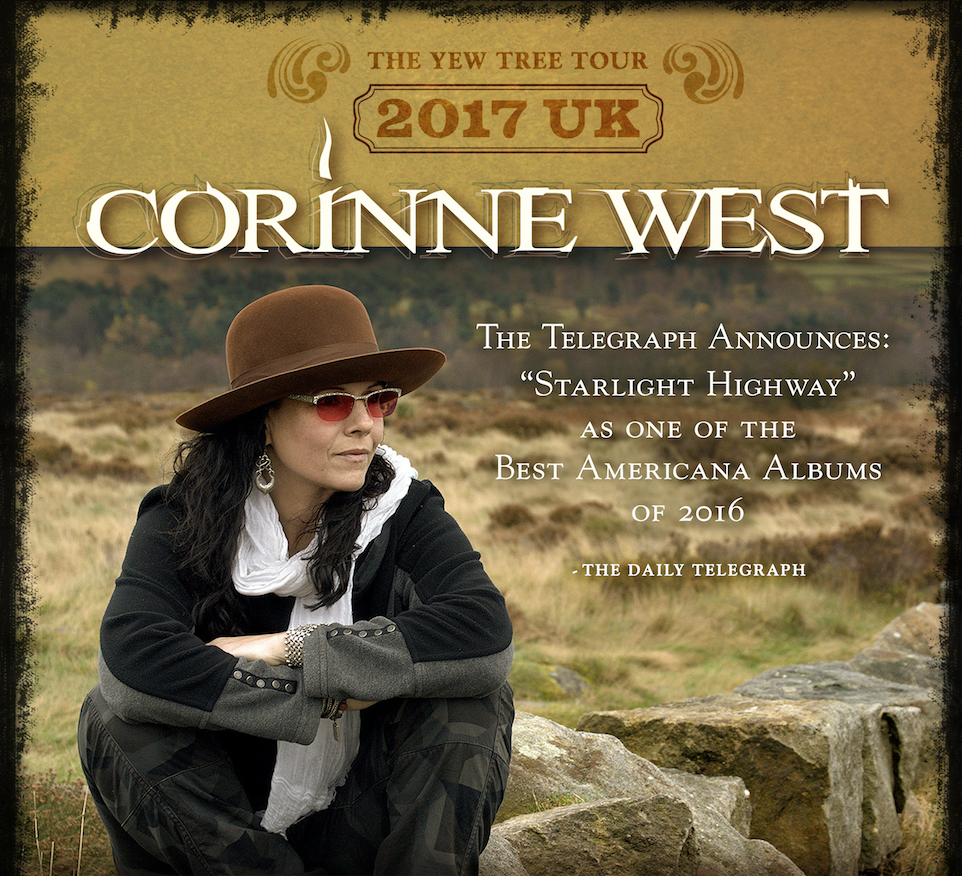 That is all for now good people. 
Corinne 
"She's nobody's clone and, whether on the ballads or the albums or the clutch of more uptempo numbers
she has an aching purity of her own."  - FATEA, Mike Davies