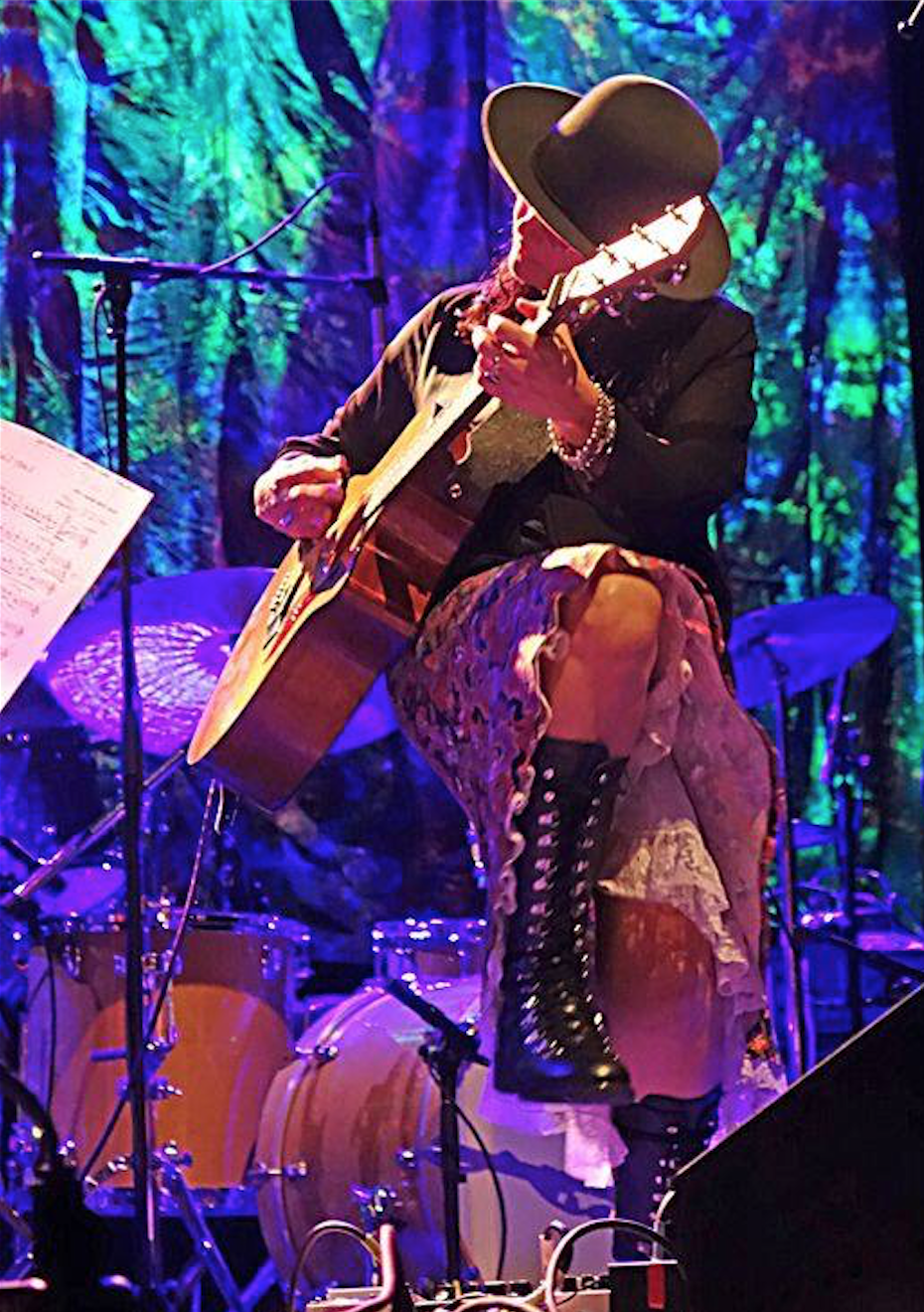 Photo: Ting Vogel

Dear Lovers of Music & Art, 

Being a California-coastal native, I have no claims to harsh winters here. In fact, as I write to you, I am looking out at a palm tree, and considering good fortune. Regardless, the darkest night of the year takes no season into account. This palm tree, the rains that have washed through Los Angeles and the sail boats in my further view have all crossed the threshold into winter, surviving once again the darkest night of the year. 
At sunset last night I walked to the shore to find people, gazing, even surfing, the last rays of Autumn.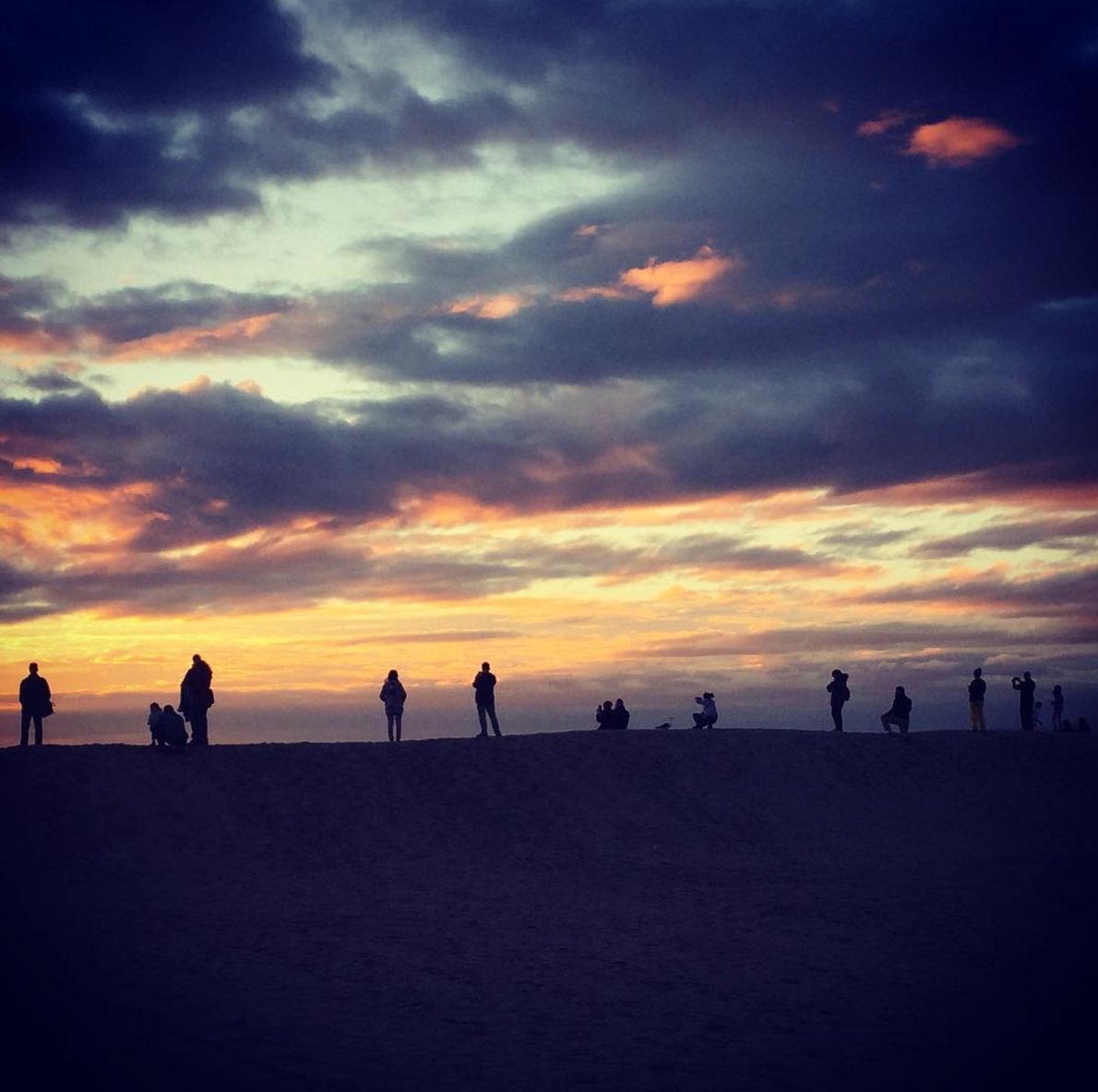 :: NEWS ON THE WESTERN WINDS :: 
This year has been full of great events and kudos: satisfying tours overseas, nominations for awards in music stateside and abroad, exhibits of fine art in 3 galleries, sold out performances, blazingly deep experiences in the Hypnotherapy & Songwriting workshops, rocking recognition for "Starlight Highway"… I thank you all for your participation on any front. It has indeed been a stellar year. And 2017??? You, are next. Buckle up. 
:: SHOWS :: 
The December 17th SEVA show at the UC Berkeley Theatre was off the hook. I paired it down for this show - just myself and a grand cellist…. the only women on the bill. No frills. Just raw delivery. What a high time. Further, I received the gift of being absolutely blown through the ozone by Lukas Nelson & The Promise of the Real that night. Watch out for them. They are the real deal incarnate holding some serious light, talent and power to share with us. 
A majority of this winter will be spent writing the 6th studio album. This is a deep dive into the heart and psyche. Where the songs and art source from, no one can lay claim to. They can only visit and then testify within their creations. This is a place filled with twilight and dawn, surge and silence, storm and calm - simultaneously. I will let you know what I discover, and then figure out how to share it with you. 
May your holidays and new year be filled with promise and love. 
That is all for now good people. 
Drop the anchor low, 
Corinne 
 •• THE TELEGRAPH ANNOUNCES - BEST AMERICANA / COUNTRY ALBUMS OF 2016 •• 
'Starlight Highway' chosen as one of the best released in 2016  "California-based singer-songwriter Corinne West has a sweet voice that brings out the full flavour of her evocative songs. 
The 10 songs are uniformly strong on this self-produced album..."  ~ THE TELEGRAPH 
"She's nobody's clone and, whether on the ballads or the albums clutch of more uptempo numbers she has an aching purity of her own."   - FATEA, Mike Davies 
4 STARS ~ "Dreamy songs inhabiting the folk-country borderlands. Distant and beautiful." 
- MAVERICK MAGAZINE, Amy Jones 
"…a California singer with an angelic voice." 
~ SAN FRANCISCO CHRONICLE 
4.5 STARS OUT OF 5 
"This album reminds me of T.S. Eliot's poem, 'The Wasteland,' in that no one fully understands it, 
but the majority of those who read it declare it to be brilliant." 
~ COUNTRY MUSIC PEOPLE, UK​, Tom Travis. 
"It doesn't suck to be Corinne West. 
She writes great songs, plays with top flight musicians, sports a killer voice..." 
~ AMERICANA UK